Way of the Emperors
Explore Japan by Ocean and China by Coach
28 Nights from $ Per Person
Fly Cruise
Japan
28 Nights
PA1H9901
Description
The ultimate way to cruise Asia in modern luxury - Here is where you'll explore pristine beaches, exotic landscapes and vibrant cultures, all from the comfort of our modern, luxurious Celebrity Millennium.
Combining the contrasting urban splendor of Shanghai, Beijing and Xian with the majestic sights of the Great Wall, Terracotta Warriors and extraordinary landscapes of the Li River, Wendy Wu showcases China's most glorious highlights.
---
Your Fly, Cruise & Tour package includes:
Return economy class airfares from Sydney to Tokyo, returning from Beijing
1 night accommodation in Tokyo
14 night cruise Yokohama to Shanghai onboard Celebrity Millennium
Includes all meals & entertainment onboard (excluding specialty meals)
1 night accommodation in Shanghai including breakfast
12 night Fully Inclusive Glories of China tour with Wendy Wu from Shanghai to Beijing
Includes 12 nights accommodation, all meals, touring with guides & entrance fees & Visa fees for Australia Passport holders + more
Select private car transfers throughout
Port charges, gratuities onboard Celebrity Millennium & airline taxes
Cruise Itinerary
Date

Itinerary

Arrive

Depart

12 Oct 19

Tokyo (Yokohama), Japan

Board & overnight

13 Oct 19

Tokyo (Yokohama), Japan

1:00pm

14 Oct 19

Kobe, Japan

10:30am

11:59pm

15 Oct 19

Kyoto (Osaka), Japan

7:00am

6:00pm

16 Oct 19

Hiroshima, Japan

9:00am

6:00pm

17 Oct 19

Kochi, Japan

9:00am

5:00pm

18 Oct 19

Beppu, Japan

8:00am

6:00pm

19 Oct 19

Miyazaki, Japan

8:00am

6:00pm

20 Oct 19

Kagoshima, Japan

7:00am

5:00pm

21 Oct 19

Fukuoka, Japan

10:30am

8:00pm

22 Oct 19

Busan, South Korea

8:00am

6:00pm

23 Oct 19

Jeju Island, South Korea

8:00am

5:00pm

24 Oct 19

Seoul (Incheon), South Korea

9:00am

7:00pm

25 Oct 19

Day at Sea

26 Oct 19

Shanghai (Baoshan), China

7:00am

Disembark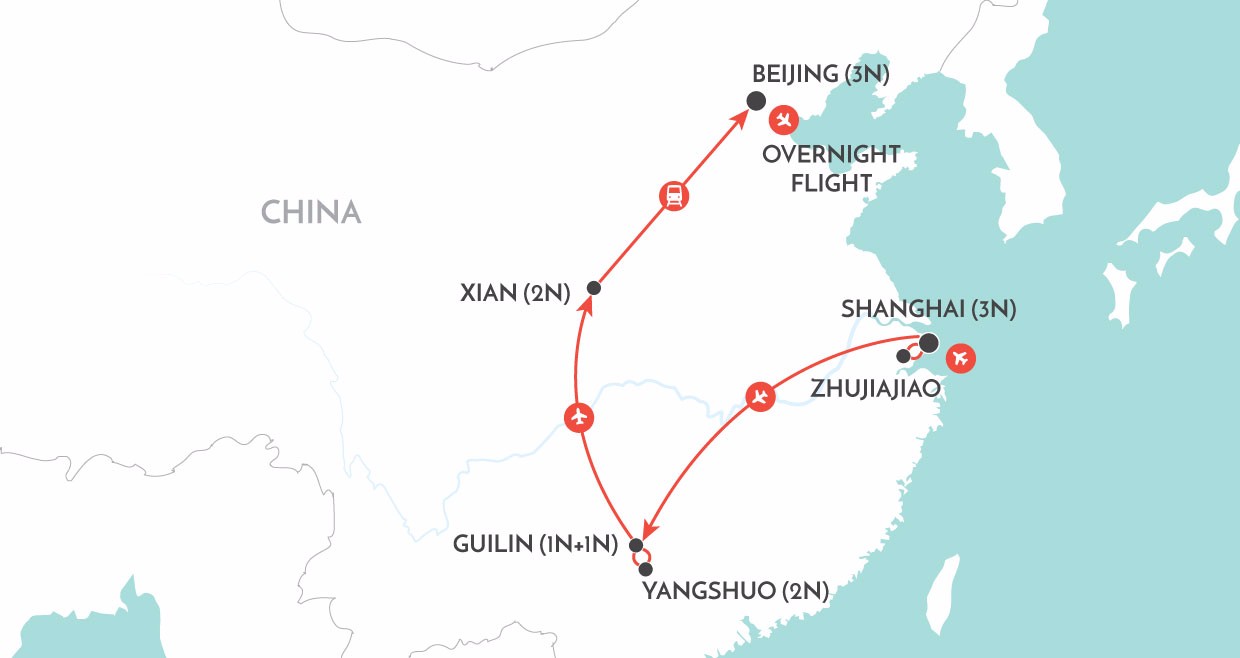 Wendy Wu Tour Itinerary
Date

Itinerary

27 Oct 19

Shanghai

A tour introduction will be held in the hotel either this evening or the next. Food and drinks will not be served at this meeting, it is simply an opportunity for your group to meet and learn more about travelling in China.

28 Oct 19

Shanghai

Today's explorations include the peaceful Yu Gardens, the atmospheric alleys of the old town and a visit to the Silk Museum. Sightseeing involves a full day of touring around the centre of the city with three to four hours on foot. Later, cruise on the mighty Huangpu River for stunning night vistas, before dining tonight on traditional Shanghainese cuisine.

29 Oct 19

Shanghai

Today drive approximately one and a half hours to Zhujiajiao, one of Shanghai's sleepy water towns. Sightseeing here is leisurely and involves a couple of hours exploring on foot. Later, return to Shanghai and enjoy the ancient treasures of the Shanghai Museum and the People's Square, before taking a stroll on the Bund

30 Oct 19

Shanghai to Guilin

Fly two and a half hours to the scenic city of Guilin. On arrival, enjoy some light sightseeing, including Seven Star Park which is located on the banks of the Li River.

31 Oct 19

Guilin to Yangshou

Take a relaxed four hour cruise along the Li River to the charming village of Yangshuo where you will spend two nights. Around every river bend is a view to take your breath away as jagged peaks loom over rural scenes of lush greenery, grazing buffalos and local fishermen. These are small cruise boats usually holding approximately 100 passengers; with an enclosed dining area on the lower deck and an open viewing area on the upper deck. As it is so popular, there are generally many boats at the docks – please be reassured that the cruise itself will be scenic and relaxing as the boats cruise past unspoilt countryside.

Disembarking from the cruise, your Local Guide will walk with you to your hotel, approximately a 30-minute walk from the river. There are electric carts offered by private vendors which can be organised at your own cost. In Yangshuo, visit the local markets

01 Nov 19

Yangshuo

Spend a morning exploring the verdant countryside of Yangshuo. Walk by lush paddy fields and slow-moving water buffalos as you admire the panoramic mountain scenery that so epitomizes the area. This afternoon is at leisure. There are many activities to take part in including cycling, rafting and walking (arranged locally and at extra cost).

02 Nov 19

Yangshuo to Guilin

Drive one hour back to Guilin. Enjoy a leisurely walk around Ronghu Lake and a visit to the Sun & Moon Pagodas for spectacular views over downtown Guilin. Take a tour of the South China Pearl Museum where you will have the opportunity to buy these precious stones. Stop for a photo opportunity on the banks of the Li river and meet a genuine cormorant fisherman.

03 Nov 19

Guilin to Xian

Transfer to the airport for your flight to Xian, China's ancient capital. Visit the lovely Little Wild Goose Pagoda, involving approximately one and a half hours on foot. This evening you will feast on traditional Shui Jiao dumplings, before enjoying a performance of Tang Dynasty dancing.

Xian has long played a pivotal role in China's extensive history and has been a thriving hub for cultural exchange, economic trade as well as national politics for centuries. Home to some of China's most ancient sights, diverse architecture and delicious fare, Xian is a must-see destination.

04 Nov 19

Xian - Terracotta Warriors

Spend the morning viewing the enigmatic ranks of the life-sized Terracotta Warriors. Within the museum area the warriors can be seen in three different 'pits', which are active archaeological digs. The site is large and will take about two and a half hours to explore. After this, visit the Xian Art Ceramics and Lacquer Exhibition centre to see smaller models of the warriors being made. Later, stroll on the beautifully preserved 14th century city walls that enclose Xian's old town. The local guide will give you time to explore the ancient city walls at your own pace. There are options here to hire a bicycle or an electric cart to drive along the length of the wall. These are offered by private vendors and can be organised at your own expense.

05 Nov 19

Bullet Train to Beijing

Board your bullet train to Beijing, China's capital. Your train will be in a second-class soft seater and four to five hours. Later, take a 40- minute rickshaw ride through the warren-like hutongs where you will visit a local family to learn about local traditions and culture. Spend your evening soaking up the atmosphere of this fascinating city.

06 Nov 19

Great Wall of China

Visit the Great Wall of China, appreciating the wall itself and the dramatic scenery.

After your group has been given an introduction to the

Great Wall's unique history you will have approximately two hours of free time to explore at your own pace. Later, visit the Jade Museum. This afternoon, wander around the Summer Palace. This evening, enjoy a Chinese acrobatic show.

07 Nov 19

Forbidden City

Soak up the harmonious ambience of the Temple of Heaven where you can watch, or take part in, an outdoor dance group. Walk across the lengths of Tiananmen Square and into the magnificent Forbidden City, involving three to four hours on foot. This evening, feast on the city's most famous dish – Peking duck.

08 Nov 19

Beijing

Any time before your flight is at leisure. You will be transferred from your hotel to the airport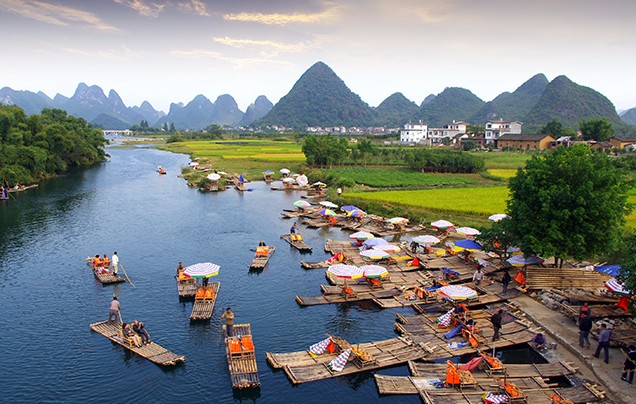 Terms and Conditions
*Conditions apply. Subject to availability and change without notice. Prices listed are in Australian Dollars, based on twin occupancy/travel, unless otherwise stated. Prices/Offers are correct at the time of distribution. Full travel supplier booking conditions apply.
Prices listed are per person in Australian Dollars, based on twin occupancy, including all discounts unless otherwise stated. The offer is subject to availability at time of booking and shown on the lowest inside category available at the time onboard Celebrity Millennium. Fares are capacity controlled and are subject to change at any time without notice. Prices/Offers are correct as at 16 July 2018 and can be withdrawn without notice. Cabin categories include prepaid government fees and port taxes unless otherwise stated. Hotels may charge resort fees not included in this package, payable direct upon check in. Includes 2x AU China Group Visa Single (Australia Passport holders only) . Airfares are based on economy class flights from Sydney and subject to the carriers' flight schedules and conditions, please call us for prices from other cities. Payments made by credit card will incur a surcharge.
CruisePilot is facilitated by Our Vacation Centre Pty Ltd (OVC). ABN: 54 105 542 176. A proud member of The Australian Federation of Travel Agents (AFTA).
For more details complete the form below and our consultant are waiting to personally handle your request and give you the best deal available.